Boxed Cake Mix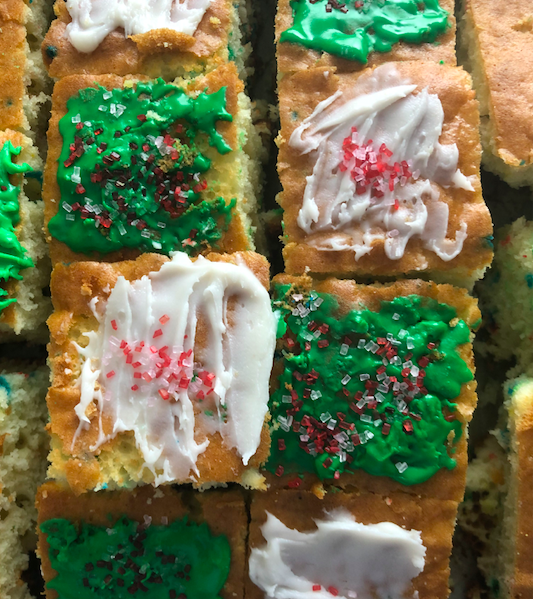 Cake!
With 3 snow days, I found myself with a lot of time on my hands. The snow was still fresh and powdery. While it was really pretty, the snow rendered itself useless to snowman making or snowball fighting. The thickness of the snow also made it difficult for sledding. 
Snow day activities were limited, but as I rummaged through my kitchen cabinets, I stumbled upon something truly remarkable — Betty Crocker boxed funfetti cake mix.
There are many benefits to cake mix and they are as follows:
you only need:

1 cup water

½ cup vegetable oil

2 eggs

the mix

you do NOT need:

patience

traditional cake ingredients like flour and butter

baking skills
Because of the above reasons, I propose that baking cakes from box mix is the new go-to snow day activity. Once you add water, oil and eggs to the cake mix, the magic can begin. In you're feeling extra fancy, try substituting the water for milk and adding more eggs. With your new mixture, pop it into a cake sheet and bake. After this final step is complete, you have a wonderful cake! Voila!
To add some extra fun, I dug up a grass green frosting tube and a white frosting tube and some peppermint sprinkles to top off my cake. After careful consideration and meticulous decorating, I found myself with an absolutely stunning cake. While to some, it may not have looked the most appetizing. But for me, this cake was the most beautiful cake the world has ever seen.
Olivia  Review: As a professional cake taster, the cake box mix process was perfect for Mimi because she possesses little to no baking skills. The instructions are super simple and easy to follow and it's much less time consuming compared to making a cake from scratch. As for the taste, it just tastes like any other sweet cake, but I thought it was pretty impressive for someone like Mimi. 
Leave a Comment
About the Contributor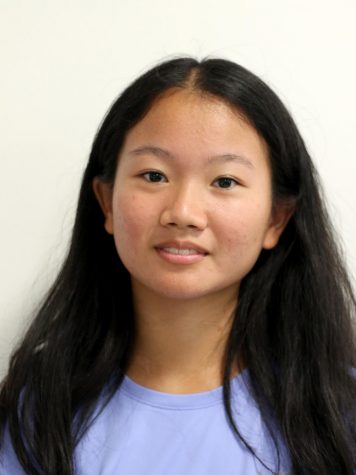 Mimi Zhou, Associate Editor
Mimi Zhou is a junior at Ladue. This is her second year on the Panorama staff and she is an associate editor. Zhou loves music, pistachio ice cream and...