Demon Slayer Entertainment District Arc Review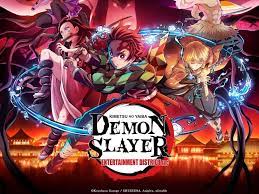 Studio Ufotable has produced another great season of one of their top grossing animes, Demon Slayer. The newest season, or Arc as Studio Ufotable calls them, follows a group of demon slayers through their journey as they try and get closer to killing the most powerful demon, Muzan Kibutshuji. The core of this season's cast is the same as the previous season: Tanjiro Kamado, Inosuke Hashibira, and Zenitsu Agatsuma. These three close friends, all of which are much stronger than in the previous season, allowing them to be a much larger part of the demon slaying. Similar to last season, Tanjiro, Inosuke, and Zenitsu are charged with the duty of accompanying a top level demon slayer, Hashira, on a dangerous mission.
The Hashiri that accompanies Tanjiro, Inosuke, and Zenitsu this season is Tengen Uzui, a user of the sound breathing technique. Tengen is one of my favorite characters in both seasons of the show. His "pursuit of flashiness" brings great comic relief to the show, a stark contrast to the mainly dark and violent show. The villains in this season of the show are also very good. Daki and Gyutoro, the villains, are siblings who were turned demons at the same time. They have moved up through the ranks of demons, growing closer to each other the further in the ranks they got.
Overall this newest season of Demon Slayer is full of twists and turns and will keep you on the edge of your seat. The original three characters are developed well once again but the new characters end up making the new season. Both Tengen and Daki and Gyuturo are amazingly complex characters who add a lot to the show. I highly recommend this show.
Leave a Comment
About the Contributor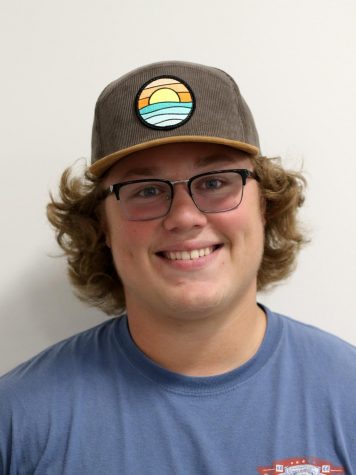 Max Eastman, Editor in Chief
This is senior Max Eastman's second year on Panorama, and he is the Staff Editor-in-Chief. Eastman loves all journalism but has a special interest in sports...