"Magnus Chase" introductory review
I'll be honest: Rick Riordan is one of my favorite authors of all time. "Percy Jackson" speaks for itself – forever immortalized in my imagination as one of the greatest series of all time. And if I'm being frank, its younger sibling, "The Heroes of Olympus," is even better. Even today as a high school senior, both stories are just as magical as they were at seven-years-old.
So, when "Magnus Chase and the Gods of Asgard," another Rick Riordan staple, was first recommended to me, I was excited. After all, what's not to like about another Percy Jackson style fantasy? But, from the section that I've read, I can conclusively say that Magnus Chase is no Percy Jackson…. At least, not yet. Although I want to feel excited about this read, It's not a book I've been dying to pick up.
I'm not a quick reader; in fact, Oviya likes to say that I read at the pace of a six-year-old child. But nevertheless, the book's exposition was slow even by my standards… which is saying something. Over the course of 2 and a half weeks (including a 9 day "weekend" for Thanksgiving break!), I managed to read a whopping 65 pages of fairly large-font text. That's not to say the plot isn't interesting; I actually found the storyline quite entertaining even though most, if not all of my reading was expositional background. The book isn't a hard read either. But, something prevented me from truly diving in – something I can't quite pinpoint at this time. 
My main suspicion? The unconventional narration style that Riordan employs. The plot is delivered through the lens of protagonist Magnus Chase – the homeless, teenage child of an ancient Norse god. However, Magnus's first-person narration is HEAVY with teenage-level sarcasm. And when I say HEAVY, I mean HEAVY. It's understandable why Magnus has embraced such a persona: as a homeless orphan, his tacky and light-hearted humor is the only thing preventing him from drowning in despair. But, his joking satire fills almost every other paragraph. It's to the point where the most thrilling, action-packed battle scenes are described through a collage of indifferent, sarcastic remarks (think gen-z TikTok on steroids). I am a relatively sarcastic person. Some might say that I even appreciate sarcasm in modesty. But, I've found myself approaching this book with a "we get it, let's move on" mindset because of the overload of shallow humor. For younger audiences, it's great. But as a senior in high school (who truthfully should have moved on from children's mythology long ago), the narration isn't especially appealing. Don't get me wrong: the book is not "cringey." The humor is fun and light-hearted; it's not bad and creates a unique mood throughout this book. But, if you delve into this genre of fantasy/mythology for the action like I do, I would be aware of what lies ahead.
My overall thoughts? Magnus Chase is a book (and series by that measure) that I do genuinely want to continue reading. Despite my critiques, I've overall enjoyed what I've read so far. How much of that is due to the actual book and not the allure created by its beloved siblings? I can't say. But, I do know that it is a comfortable, enjoyable read that mythology/fantasy enthusiasts should give a try. The writing style may not be for everyone, but I still truly want to feel excited by this book – the way other Riordan series have done. Will that happen? You'll have to stay tuned to see.
Oviya's response:
I NEVER SAID HE READS AT THE PACE OF A SIX-YEAR-OLD CHILD. ONLY THAT HE GETS CRANKY LIKE ONE WHEN HE STAYS UP TOO LATE.
In fact, I think that this review––written a few too many hours past Ryan's bedtime––might be influenced by the crankiness factor, because from what I've heard from well-rested-Ryan, Magnus Chase wasn't "just" enjoyable, but read at a typical (and for him, a relatively quick) pace.
I don't want to spoil the entire book before it begins, but I would recommend this both to Percy Jackson fans looking for a book of familiar, Rick Riordan-esque, childhood magic and to someone looking for an easy, fantasy-and-mythology-themed read. If you're looking for a Percy Jackson carbon copy with the exact same style, character tone, and narrative arcs, don't read Magnus Chase. While Ryan wishes the writing matched Riordan's other work, I would say the stylistic departure is intentional: the book feels like a fresh take on a nostalgic favorite that not only entertains, but has a compelling plot, interesting conflicts, and relatable characters. 
I will admit that there is a lot of sarcasm and humor, especially at the beginning––the first book is probably the hardest to read because the beginning is so slow to start with action, and this particular mythological world requires so much (in Magnus's sarcastic style) explanation beforehand. But if you get more into the novel––say, past the 60-page mark––the sarcasm becomes less prominent and the action definitely takes a more central role. 
Sparknotes version: Ryan is cranky. He likes this book. The beginning can (sometimes) feel a bit over-the-top––but still not boring or hard to read––but if you stick past the first few chapters, it becomes hard to put the Magnus Chase series down. So like Ryan said, stay tuned for next week as we get further into the book.
Leave a Comment
About the Contributors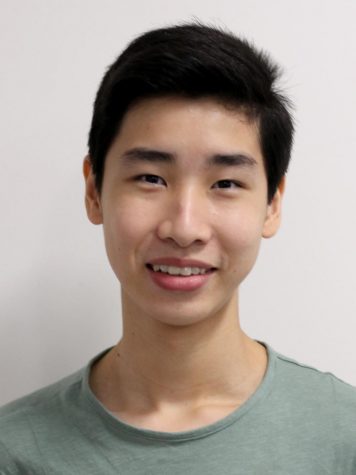 Ryan Tung, Health & Sports Editor
Ryan Tung is a senior at Ladue. He is the editor of Health & Sports and is currently in his second year as a Panorama staff member. Ryan is a debater,...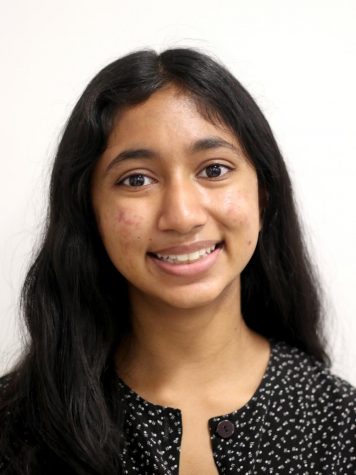 Oviya Srihari, Associate Editor
Oviya Srihari is a senior at Ladue High School. This is her second year as an editor on the Panorama. When she's not writing or designing for Pano, she...