Get Ready for "Red (Taylor's Version)"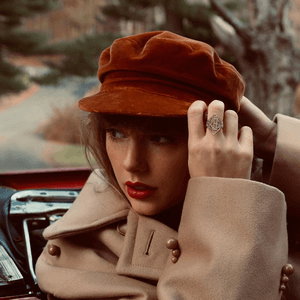 This Thursday, Nov. 11th, will go down in history. You may wonder, "What is so special about a random Thursday?" Well, for Taylor Swift fans and music lovers around the world, this is no random Thursday. Tomorrow, Swift will be releasing the highly anticipated new version of her 2012 album, "Red". "Red" encompasses a time in Swift's life where she transitions from a soft and timid country singer into a pop star, so this album has been considered to be some of Swift's best work. The original album has 16 songs, so fans are expecting anywhere from 30-50 on this new version. Taylor released a new version of another album, "Fearless", in April of 2021, so fans are itching for the next one. "Red (Taylor's Version)" is expected to be an even bigger hit than "Fearless", which sold 291,000 units in its debut week. Before everyone puts in their headphones and brews a cup of tea, let's first review and reminisce on some of the best songs of "Red".
Let's get the worst out of the way; "22". While it has a great beat and catchy lyrics, it was unfortunately overplayed by radio stations across the nation. The first couple of plays were good, it seemed like an upbeat and happy song. Yet, as it continued to be played over and over again, it easily became one of Taylor's worst songs. Its carefree vibe soon felt childish and annoying. Sorry Taylor, but "22" will not be missed if it doesn't appear on "Red (Taylor's Version)".
'"I Knew You Were Trouble" and "We Are Never Getting Back Together" almost feel to the same level as "22". They were much better songs in both sound and songwriting, yet once again radio stations almost made them turn ugly. It is lucky that the songs themselves were good enough to withhold the constant overplaying. Swift is known for her revenge love story songs, and these two are some of the best in regard to songwriting. "I Knew You Were Trouble" showed the more powerful side of Swift, whereas "We Are Never Getting Back Together" showed a new perspective on her normal breakup songs. "We Are Never Getting Back Together" is a refreshing moment of carefree energy in Swift's love life. Despite how mainstream these songs were, the musical talent of Swift saved them from the dreaded overplayed annoyance.
Now, time for the best of the best. "All Too Well", "I Almost Do" and "Red" are some of Swift's best work on the album. I would argue that they are three of Swift's best songs of all time. They are classic Swift. Her songwriting is both powerful and whimsical and the same time, leaving listeners feeling as if they suffered the same heartbreak as her. The melancholy and passionate sound reflects the words of Swift, further moving her audience. Sorry Jake Gyllenhaal, but "All Too Well" deserves MVP for her entire collection of songs. Everything about it is perfect. "I Almost Do" and "Red" are right up there as well. Swift is known for her sad heartbreak songs, and these three reflect everything that sets Swift apart as a songwriter. These songs are so perfect, I'm not sure if Swift can even produce a better version of them on "Red (Taylor's Version)".
As I write this review, I have decided that "Red" will go down as the best album, ever. Swift can't write a bad song, and this album proves that she is one of the best musicians of our generation. It will be interesting to see what else she has in store for "Red (Taylor's Version)".
Leave a Comment
About the Contributor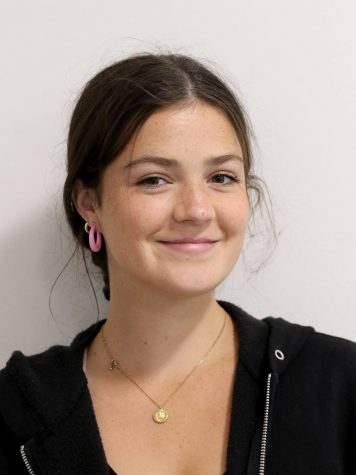 Lucy Lochmoeller, Associate Editor
Lucy Lochmoeller is a senior at Ladue. This is her third year on the Panorama staff and her first year as an associate editor. Lochmoeller plays field...