"Blown Away: Christmas" Review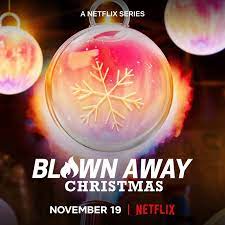 Blown away was exactly how I felt after indulging in the newest addition to the "Blown Away" collection on Netflix, "Blown Away: Christmas" last night. After seeing the amazing blown glass pieces created by the artists on the show I felt compelled to write this review to share with everyone this unique game show experience. 
For those who are unfamiliar with the game show sensation I should explain what the premise of the show is. It is a traditional game show, following a "create, judge, and elimination" format, with the objects being created and judged being pieces of blown glass. These pieces of artwork are masterfully made, intricately detailed. They are also extremely breakable and fragile, adding another level of stress. For each heat of the competition the contestants are given a prompt to inspire their artwork, ranging from technical challenges to abstract pieces. The previous two seasons of this show were exciting and unpredictable, filled with twists and turns. The contestants in both seasons were also cast very well, having a great mix of personalities, leading to interesting interaction between them.
Now that you are familiar with the concept of the show I can express my excitement for the holiday flair being added to the short four episode season that was released recently. The combination of the holiday theme with the amazing artistic talent creates an interesting, feel good show. The contestants on the Christmas spinoff are all previous contestants from earlier seasons, meaning that they are accustomed to how the show works so they are more comfortable being themselves. Overall this is a great, quick watch if you are looking for great artists and fun holiday challenges.
Leave a Comment
About the Contributor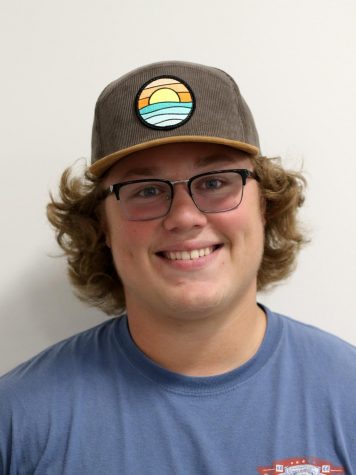 Max Eastman, Editor in Chief
This is senior Max Eastman's second year on Panorama, and he is the Staff Editor-in-Chief. Eastman loves all journalism but has a special interest in sports...