Simple Cake Pop Recipe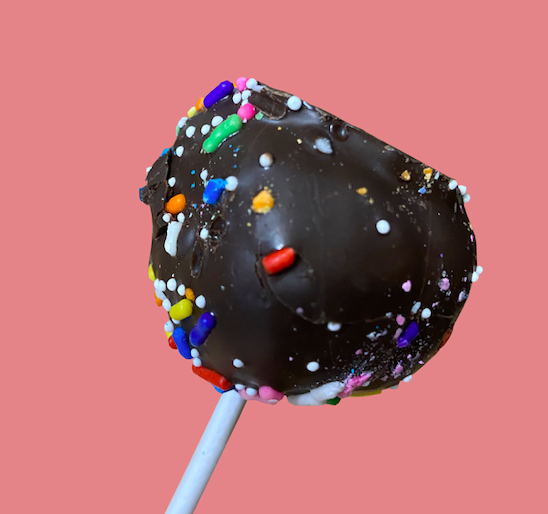 My immortal sweet tooth has been whining again, so I had to satisfy it. Right?! Sadly, the aftermath of giving in to my sweet tooth has resulted in me feeling guilty since I had already eaten some Hershey's before, but the euphoric taste of the sweets definitely outweighed my feelings of remorse!
I love cake; any type of cake is acceptable. Probably, this love was kindled by many birthdays. Cakes are not only a sweet treat, but they also are representing a moment of celebration and love for the individuals. While it could be welcoming a baby into the world or cheering for a sports team's win, cakes can be present. It's a simple dessert, but an overwhelming presence of something beautiful. Evidently, an example of this is wedding cakes, where the lovers cut the cake to signal a new journey of their life, together.
But, although my favorites are ice cream cakes or strawberry cakes, an underrated version of cakes that is often forgotten is cake pops. 
As always, feel free to alter the recipe to whatever you'd like, and make sure to be careful with the oven! 
Ingredients: 
1 package of cake mix: this mix can be any type of cake mix that you like!

1 cup water

3 eggs

½ cup vegetable oil

1 (16 ounces) package of prepared frosting: chocolate, vanilla, or anything that you'd like!

Lollipop sticks (not a set amount, use according to the number of cake pops)

1 (14 ounces) bag of chocolate candy melts

Any toppings you'd like 
Directions: 
Preheat the oven to 350 degrees Fahrenheit and make sure to grease a baking pan. 

Beat the cake mix with eggs and oil using low speed with an electric mixer for around 30 seconds. Next, slowly increase the speed to medium and beat at medium. Now, pour the batter onto a dish. 

Bake the cake in the oven for 28 to 33 minutes.

Take the cake out of the oven and crumble it into a bowl. Add the frosting in small amounts until the mixture becomes sticky when you can mold them into circles. After, put it in the refrigerator to chill for 30 minutes. 

Take the cake mixture out and roll it into 1 ½ ball and insert a lollipop stick through it. 

Then, melt around 1/4 cup of candy melts in the microwave, for about 20 seconds. Dip each cake pop in the melted chocolate and repeat. 

Now, decorate pops with whatever you like! Enjoy!
I hope you can enjoy these cake pops whenever you'd like and I hope it brings you as much joy as it does for me. 
Credits: here's the reference recipe — Simple Cake Pops Recipe. 
Leave a Comment
About the Contributor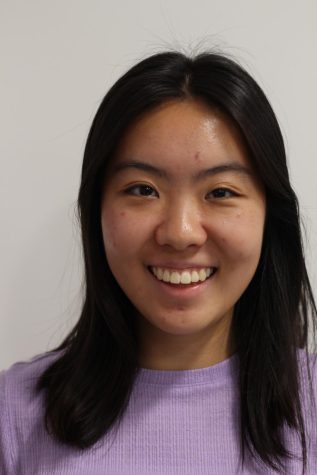 Annie Zhao, In Depth Editor
This is junior Annie Zhao's second year on the Panorama, and she is the In-Depth editor. Zhao enjoys indulging herself in Studio Ghibli movies, browsing...