Recapping the JV football season
The Ladue Boys JV season came to an end this Monday with a tough loss to Fox, losing 40-13. Although terrible to end on a loss, this loss was not indicative of the season they had. The team finished the season going 7-2 and making a lot of improvement over the season. 
"I think it [the season] went really well," Matthew Horn, JV coach said. "Especially compared to last year where we had such a short season. We didn't win a JV game last year. To see the improvement of a lot of kids was definitely encouraging. Some good things, especially on defense, but a lot of kids got good experience and it was a tough end losing the two in a row to end it but for a while there we were really rolling."
There are many things that go into creating a great environment for student athletes. Arguably the most important is a high quality coaching staff.
"I think the coaching staff is great," junior Henry Gallemore said. "It's a very supportive environment and we always have a lot of fun at the games. I think they do a great job keeping it focused on football but not taking it too seriously."
Even with a great coaching staff every team is going to have their share of low points. These were represented for Ladue with a couple tough losses, specifically against Kirkwood.
"Losing to Kirkwood was the worst part [of the season]," sophomore Noah Mitchell said. "The last couple of years Kirkwood has beaten us and we had great practices the whole week and felt prepared as a team, knowing we could beat them and as a team we didn't play our best game and walked off the field knowing that was a beatable team and that we should have won."
These low points though did nothing to stop the team from getting better each and every week. They continued to work hard at practice and give it their all during the games. 
"Every week [at practice] we found an area that needed to be worked on and towards the end we finally put it together as a whole and played our best football leading into the playoffs," Mitchell said. 
The big question as every season ends is how seriously the athletes will take the offseason. Horn has high hopes for the athletes over the break. 
"I'm really hoping they heed our message that seasons are won in the offseason," Horn said. "And to really see these kids hit the weight room, hit these winter and spring sports. And if they don't play a sport to really truthfully get in that weight room to get faster, get more confident. I really hope that they adhere to our message and commit themselves this offseason to try to carry over that success."
Leave a Comment
About the Contributors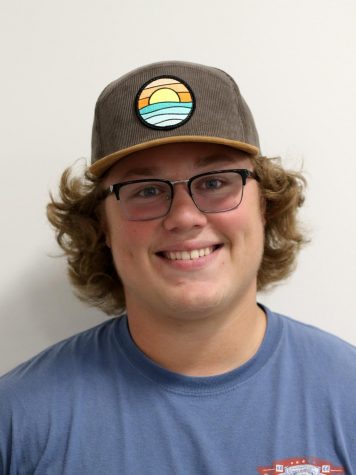 Max Eastman, Editor in Chief
This is senior Max Eastman's second year on Panorama, and he is the Staff Editor-in-Chief. Eastman loves all journalism but has a special interest in sports...
Mac Huffman, Associate Editor
This is Mac Huffman's second year on Panorama, they are an associate editor. Huffman is an infographic designer and is a sports photographer.