New contenders in the lunchroom
A recent lunchroom survey was conducted in hopes to find another popular meal to serve to students. There were three options presented to students: a pulled pork sandwich, a patty melt and a veggie burger. Students were then asked to rank them from their most favorite to their least favorite food. I will reveal to you that my favorite was the pulled pork sandwich. You should vote for the pulled pork sandwich as well.
When judging a possible new school lunch sandwich we should first consider its other successes and failures. At the top of the list of successes is the spicy chicken sandwich. Tuesday lunch lines are significantly longer than any other day due to this singular item. The reason? Flavor. Most school food is usually lacking in flavor but the spicy, crispy outside of the chicken breast gives a delicious kick to the sandwich. Now how does the pulled pork compare against one of the greats? Both have flavor. The pulled pork was seasoned nicely and was covered with good-tasting barbecue sauce. But what about the other options and their flavors?
The patty melt was interesting. It veered from the status quo in that it did not have the usual bun but instead toasted bread. Its thin beef patty was topped with cheese and onions. When looking at a cross section of the patty melt it was not the most appetizing. Sure, this combination may hit at a restaurant but looking at the soggy onions was not doing it for me. And since we are on the topic of looks, let's talk about the veggie burger.
I'll come right out and say I could not finish it. I do not find anything wrong with the idea of a meatless burger but it tastes and looks should entice me to put it in my mouth. Alas, with this one, it did not.
The pulled pork sandwich deserves to be on the menu and I would like to see it come to fame like the spicy chicken sandwich.
Leave a Comment
About the Contributor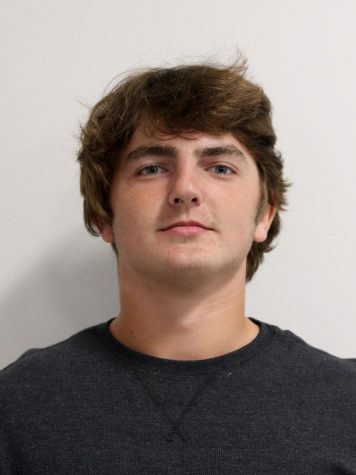 Clayton Coughlin, Associate Editor
Clayton Coughlin is a senior at Ladue. This is his fourth year on the Panorama staff and his first year as an Associate Editor. Coughlin enjoys playing...