Ladue History Club Begins Projects
Ladue History Club is the high school's chapter of Rho Kappa, a national social studies honor society. This organization "facilitates research in a variety of historical and societal subject areas." Ladue History Club was founded this school year in 2021 and its staff sponsors are Mr. Mike Hill and Mr. Chris Saxton. This club meets Wednesdays after school in Mr. Saxton's room at 2:30. Club meetings are around 30 minutes.
"Meetings can be chaotic but they're really fun," sophomore Aric Wang, a member of History Club, said. "I've learned a lot just in the past few meetings."
While club meetings consist of a variety of activities, the current agenda is focused on gaining active input from different members. The club is currently creating and presenting small group presentations.
"The group presentations [can be] about any particular event of the past," sophomore Tenny Dibooglu, the president of History Club, said. "We have also been preparing to take part in the national history bowls.
This endeavor will be in collaboration with Ladue's Quiz Bowl Team. Quiz Bowl has had much competitive success in past years. While History Club prepares for this upcoming event, it is also looking to accept new members. For more information, contact Dibooglu or vice president Will Feng. Anyone can join meetings and participate in this club.
"Everyone is welcome, especially people who are interested in history or seeking an exciting environment to make new friends," sophomore Feng said. "The ideal club member is someone who is willing to sit down and learn a new topic of interest all while being respectful to others."
In addition to providing an environment that encourages learning and growth, History Club also provides possibilities for leadership positions.
"We have yet to release officer applications but [in the future] an ideal officer is someone who is willing to dedicate time and effort to make our club a productive and educational environment," said Dibooglu.
This unique club offers opportunities and a forum for students passionate in history, or who just want to learn and grow as a person. Current members hope to make a lasting impact at the school.
"Learning about and educating each other in world history is important," said Wang. 
Leave a Comment
About the Contributor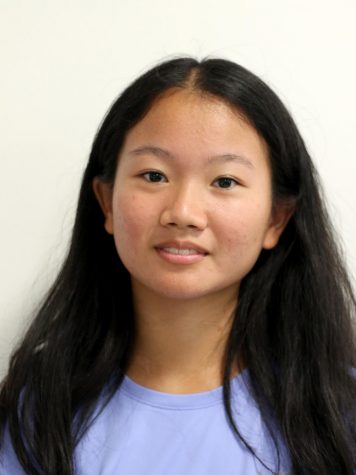 Mimi Zhou, Associate Editor
Mimi Zhou is a junior at Ladue. This is her second year on the Panorama staff and she is an associate editor. Zhou loves music, pistachio ice cream and...