Girls Water polo teams up with Nerinx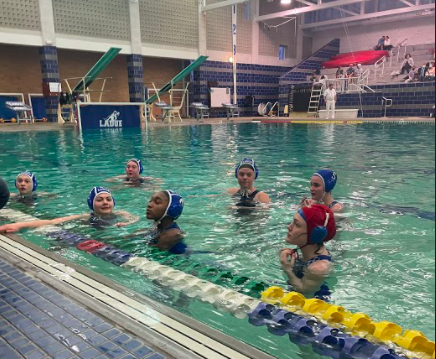 Starting this season, Ladue's girls water polo team is co-opting with Nerinx to create a bigger and stronger team. Water polo for girls is just at its beginning. It all started a few years ago when Ladue created their own girls water polo team. Since then it has grown at Ladue and throughout our city. Unfortunately, smaller schools like Nerinx don't have enough girls wanting to play to create their own team, so their solution: team up with another program.
The schools came together through connections made in the club water polo scene. Co-captains of the girls water polo team Liza Yanuck and Mila Winkleman played with Addie Wedding, a freshman at Nerinx, at the Junior Olympics this summer in Dallas. Wedding instigated the co-op and got the Nerinx girls interested in trying water polo for the first time.
"All but one [of the Nerinx water polo players] are new to water polo," Yanuck said, "Like half of them are swimmers, and the other half are just trying it for fun." 
Though most of the team is relatively new to the sport and young (most of the team being underclassmen), Yanuck believes this collaboration is going to lead to incredible accomplishments this season. 
"Since co-oping with Nerinx our team has gotten huge and we have a few really experienced players," Yanuck said, "I'm super excited for this year."
The season started just 3 weeks ago, and already the team has begun to compete.  They had their first game on Monday against Parkway West and came out with a win. 
So far this has only been a one-season co-op but Ladue players look forward to continuing to play and build relationships with the Nerinx girls. That being said Yanuck believes that building their own team will be a great step for women's water polo in the St. Louis area.
"All-girls schools don't typically tend to have water polo teams and as much as I'd miss them I think it would be huge if they were able to pull their own team together." Yanuck said.
Leave a Comment
About the Contributors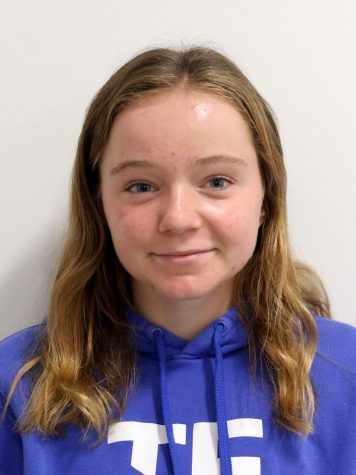 Sophia Hillman, A&E Staff
Sophia Hillman is a junior at Ladue. This is her first year on the Panorama staff and her first year as a A and E writer. Hillman enjoys hanging with friends...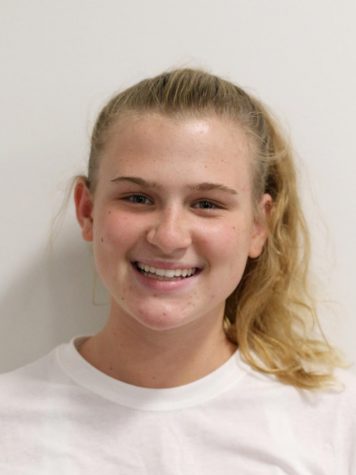 Emmi Walker, Features Staff
Emmi Walker is a junior at Ladue. This is her second year on the Panorama staff and her first year as a Features writer. Walker enjoys hanging out with...