Are Colleges Demanding too Much?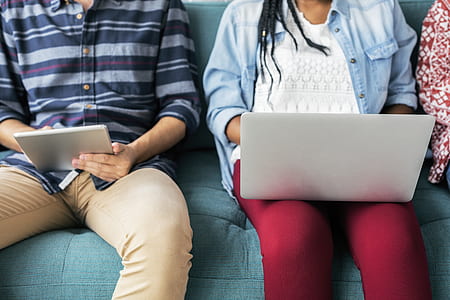 Instead of spending their senior year with family and friends, kids are taking some of the hardest classes their school has to offer and are trying to fit in those last credits before they graduate. They are volunteering and participating in clubs outside of school and may even be working a job to help pay for college and support their family. Kids already have limited time to enjoy their final year of high school. On top of this, is it right to expect students to go through the tedious process of applying to colleges and to write multiple essays that determine the next four years of their life as well as their future after that? The college admissions process should not be so grueling and should be made fairer because it causes stress for students throughout high school, is unequal among economic classes and sums up how smart students are into a 3-hour test.
Not only does this process affect students in their senior year while they are applying for colleges, but they are also forced to push themselves through all four years of high school. Students find the need to fill their schedule with hard classes and don't have space for classes that they actually enjoy. I have experienced this firsthand as so far in high school, I haven't been able to take a fun class as my electives consist of a language and another science class. Harder classes end up decreasing students' mental health as the amount of work from each class and the small amount of time to do this work can be stressful. In fact, almost 20% – 30% of adolescents report symptoms of depression. (daveneefoundation) But is taking hard classes even necessary? According to research done at the UNC Chapel Hill, the first year of college GPA for students who took 5 college-level classes in high school was the same as students who took 10. So why are kids pushing themselves more in high school when a healthy balance of hard and easy classes produces the same results in college? Standardized tests are a social inequality issue. Those with access to tutoring or ACT/SAT prep incline to do better than those who don't. Standardized tests such as the ACT, SAT, etc. are not an accurate representation of a student's educational abilities and they lack reliability. One can't show their critical thinking, creativity, motivation, leadership, and many other useful abilities on these tests. Although these skills can be shown elsewhere on their application, those students usually aren't considered if their ACT scores are low.
Although some may say the hard classes, essays and standardized tests are crucial for students to show colleges who they are, colleges may be demanding too much. Most schools have been requiring multiple supplemental essays along with the common application. I believe colleges could afford to shorten this to 1-2 supplements or just require the common application. Also because of Covid-19, many schools have made the ACT/SAT optional to turn in and are not taking it into account if your scores are bad. If colleges such as the UCs can afford to do this temporarily due to the Coronavirus, why can't they do it permanently?
The college application process cause students to push themselves more than necessary in high school and isn't necessarily fair. This causes students to be stressed and decreases their mental health during times when they should be having fun and spend time with family and friends. Therefore, colleges should decrease the number of supplemental essays they require, and make the ACT/SAT optional. I think students should take around 5-7 college-level classes in high school and only take more if they truly want to. However, colleges shouldn't favor students who take more over those who took other courses that reflected their academic strengths and interests. High school itself is hard enough, and extra pressures are unnecessary. As where a student goes to college determines their future, colleges should be taking the stand to help not add on to the stress many students of this generation already feel.