APUSH Students Attend Q&A With Pulitzer Prize Winning Author
Herds of Advanced Placement United States History (APUSH) students gathered in the Performing Arts Center (PAC) Sept. 9 to attend a virtual Q&A session with Pulitzer Prize winning author Geraldine Brooks. The students asked Brooks a series of questions about her book — Caleb's Crossing — which was published in 2011. 
"I think it was a pretty solid book. Geraldine Brooks researched the book really well," senior Bix Maxwell said. "It's a great opportunity to see how she feels about the book herself and her thought process while writing the book."
To prepare students for the upcoming year, APUSH students were assigned to read Caleb's Crossing over the summer as the book aligned with the contents of the first unit. A work of historical fiction, the book retells the story of the first Native American Harvard College graduate — taking place in 1665 — while also exploring the subject of religion in the context of Puritan New England. 
"I learned a lot about writing in general," junior Saba Fajors said. "Historical fiction is a very difficult subject to write about because you have to add facts but some parts are imaginary. I think the book was so well written, though."
The event was organized by APUSH teacher Riley Keltner after she visited Martha's Vineyard, which just so happens to be Brooks' area of residence, this past summer. Keltner reached out to  Brooks' publisher and was put in contact with Brooks' herself, who then suggested setting up a Q&A session with APUSH students at Ladue. 
"I reached out to her and her publisher on a whim and said 'I'm assigning her book to my students,'" Keltner said. "Her publisher gave me her personal email and  she replied instantly. It was so cool and nice of her to have this opportunity since it really doesn't come along that often. It was once in a lifetime, I would say."
At the Q&A, students gained insight about Brooks' writing style and research process. They also learned how Brooks' book was received within the Indigenous community and how she handled the controversy. 
"I wished it was longer," Maxwell said. "She gave really good responses even though we only had one seminar period."
Leave a Comment
About the Contributor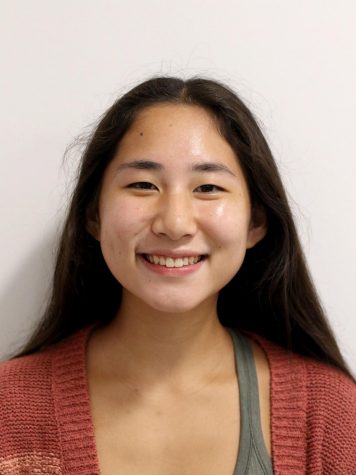 Sophia Liu, Panorama Editor in Chief
Sophia Liu is a senior at Ladue. This is her fourth year on the Panorama staff and her first year as Editor In Chief.  She enjoys playing tennis and reading....