Valentines Pie
As Valentine's approaches, most people turn to chocolate-covered strawberries. While those may be fun to make and taste, strawberry pie is another great alternative. Pies don't require much expertise and are really easy to make. Mimi and I tried out this simple recipe for a delicious strawberry pie!
Ingredients:
1 9 inch baked pie crust

1 quart fresh strawberries

1 cup white sugar

3 tablespoons cornstarch

¾ cup water

½ cup heavy whipping cream
Steps:
Arrange ½ of strawberries in a baked pastry crust

Mash the remaining strawberries and put them in a saucepan. Add sugar.

Put the saucepan on medium heat and bring to a boil. Stir frequently.

In another bowl, whisk cornstarch and water together. 

Slowly stir the cornstarch mixture into the boiling strawberry mixture.

Turn down the heat and let the mixture simmer and thicken for about 10 minutes. Stir frequently. 

Pour the mixture over strawberries in the baked pastry crust. 

Chill for several hours before serving.

In a small bowl, whip cream until there are small peaks. Serve each slice of pie with a dollop of whipped cream.
Olivia's Review: 
Strawberries have always been one of my favorite fruits. However, encountering a sour one can really, well, sour my mood. So I'm always looking for sweet treats recipes that include sweetened strawberries. And what better than a warm serving of baked pie? Even with little to no baking experience, this recipe was fairly easy to make and required a minimal amount of ingredients. While Mimi was mostly the taste-tester and only really did the cream whipping, I took up the job as the dedicated baker. I love this recipe because it retains the natural strawberry flavor and pairs perfectly with the warm pie crust. Personally, I prefer only a small amount of whipped cream as it can be too sweet sometimes. One of my favorite things about pies is you can always customize the pie crust to fit the occasion. The classic is the lattice pattern, but for Valentine's day, a heart cutout in the center fits the occasion. Although we didn't do that in this recipe because of the lack of expertise, this recipe is great on its own but it's customizable to anyone's liking. I recommend this recipe to anyone who likes strawberries and desserts that aren't overly sweet.
Mimi's Review:
Usually, when presented with the option of either a cake or a pie, I will undoubtedly go for the cake. Cake presents so many more opportunities. Cake has frosting, layers, different flavors, the list goes on. For pie, it seems limited to just a couple fruit flavors. However, this was pretty yummy. While we aren't professionally bakers, the pie turned out to be consumable and of food grade quality. I really loved the strawberries and the flavor, but my favorite part was the heaping pile of whipped cream I put onto my slice. Also, I highly recommend eating the strawberry puree. My main goal going in was to have a pie that was as close to a cake as possible. And I think we achieved that! 
Leave a Comment
About the Contributors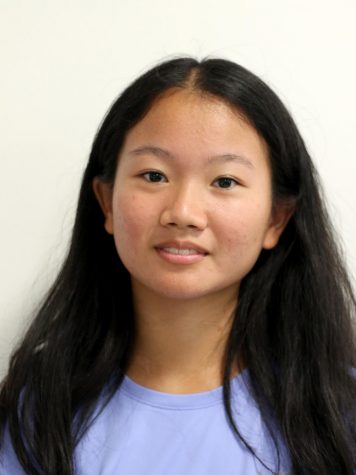 Mimi Zhou, Associate Editor
Mimi Zhou is a junior at Ladue. This is her second year on the Panorama staff and she is an associate editor. Zhou loves music, pistachio ice cream and...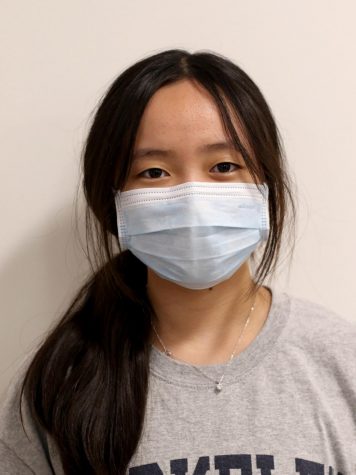 Olivia Chen, Arts and Entertainment Editor
Olivia Chen is the Arts & Entertainment editor and this is her second year on Panorama. She enjoys watching movies and listening to music.