Tuesday Night Lights: the game that could have been
When John isn't in class, chances are he's talking football.
But John, a middle-school student with down syndrome in the Kirkwood School District, is more than just a super-fan. He's a player too – an athlete, in fact, in the unified game that pairs students with disabilities alongside members of the Kirkwood High School football team. 
John is the cousin of senior Maria and sophomore Beau Dolan. Inspired by John's passion for football, the siblings set out to bring their own unified game beneath Ladue's very own stadium lights. While the game, originally set to take place Oct. 19, has been put on hold, the ambition still lives on.
"What we were planning was a unified football game where students in the district with and without disabilities can play together side by side," Maria said. "Each participant would get to pick what part of the football game they want to be a part of, [ranging] from the band, cheer and, of course, the football team."
The game, originally named Tuesday Night Lights, was a reference to the high school's Friday Night Lights tradition – hoping to replicate its bustling and spirited atmosphere with a special focus on inclusion. 
"Our goal was to have around 40 to 50 participants and 40 to 50 volunteers as their one on one buddies," Maria said. "It's all about inclusion; it's the best way to learn from one another and to come together as a community."
"
Our cousin does not stop talking about the [unified game]," Maria said. "Seeing a reaction like that – just how much each member of his family has gotten from it – makes Beau and I want to do it more. It really brings their family together."
— Maria Dolan
Attempting to organize a district-wide event was by no means been easy. Since the beginning of the school year, Maria and Beau recruited a team of around ten students to oversee their own, unique portion of the game. 
"Its a matter of details," Maria said. "One of the biggest challenges [was] about donations and getting the money to make this start from the ground up."
But, seeing the true impact such an event makes has driven the siblings forward.
"Each time I play some sort of game with [my cousin], he loves it and never wants to stop playing," Beau said. "This made me realize how fun a night like this would be – everyone coming together for kids with special needs and their families."
John's name has been anonymized for privacy.
Leave a Comment
About the Contributor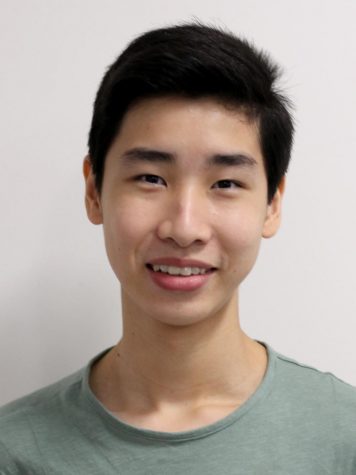 Ryan Tung, Health & Sports Editor
Ryan Tung is a senior at Ladue. He is the editor of Health & Sports and is currently in his second year as a Panorama staff member. Ryan is a debater,...