Sweet Vanilla Cake Recipe!
Suddenly, like an unspoken promise, Christmas lights appear on houses and the air becomes crisp — it's December. So, there arises a need for delicious desserts to accommodate the holiday-filled month of December. You can never go wrong with the classic Sugar Cookies or any type of Peppermint flavored sweets. However, if you are needing a quick recipe to whip out and savor in the winter days, don't fret! I have the perfect simple recipe for a great Vanilla Cake!
Please be extra careful with the oven!
Ingredients
– 1 Full Package of Trader Joe's Vanilla Cake & Baking Mix
– 2 Large Eggs
– 1 Stick of Melted Butter or ½ cup
– 1 Cup of Cold Milk
Instructions
1. Preheat your oven to 350° F and lightly grease the bottom of your desired pan for the cake with butter.
2. Combine the eggs, melted butter, and milk into a medium-sized bowl and stir. Then, add all of the Mix. Whisk it all together until the batter is smooth.
3. Now, spread the batter into the prepared pan. Make sure it is evenly spread.
4. Put the pan in the oven and bake for 40-43 minutes. After, cool it for 10 minutes. Enjoy!!
Now, you have an easy, yet tasty classic Vanilla cake recipe! You can enjoy this cake with friends and/or family, so it can enhance your experience and also allow you to take time to relax!
Please enjoy & look forward to another fun recipe!
Leave a Comment
About the Contributor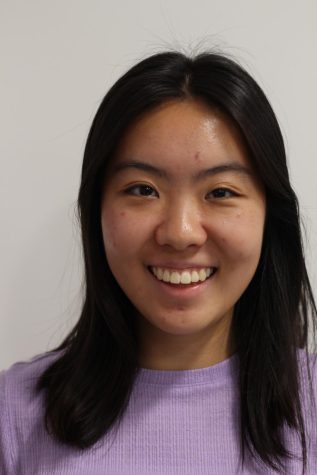 Annie Zhao, In Depth Editor
This is junior Annie Zhao's second year on the Panorama, and she is the In-Depth editor. Zhao enjoys indulging herself in Studio Ghibli movies, browsing...