Laduettes Prepare for Competitions
In preparation and anticipation for their annual national competition in Florida this spring, the Laduette dance team has been attending competitions throughout Missouri. Each year the Laduettes compete for a chance to place at nationals and in order to prepare they showcase their dances at various competitions throughout Missouri, including an upcoming one on February 19th.
The Laduettes learn and preform a poms and a hip-hop routine each year for their competition, but their hip-hop dance has undergone multiple last minutes changes and additions, adding to the difficulty of the routine.
"We had to make a lot of changes to this years hip-hop dance," Junior Naomi Land said. "We're working on getting new choreography and tricks before our competition." However, not every member of the Laduettes is on their competition team. During tryouts you must decide if you would like to be a part of the competition team, which means longer practices, more traveling, and more choreography to learn. Junior Laura Armbruster is not on competition, but still does her best to cheer on her friends and teammates who are.
"When I can't make it in person to competitions I make sure to wish everyone on the team luck via text," Armbruster said. "Freshman year was the last competition I attended because they didn't compete last year due to COVID. But this year I would love to be able to."
Right now the team is focused on improving their routine and learning the new choreography. "We're cleaning our dances and working on building stamina right now," Lang said. "We're expecting to win, we've been working really hard." Armbruster, a friend of Lang's does her best to support her during competition season, which can seem rushed and stressful on top of school and the regular choreography the Laduettes are required to learn.
"When I go in person I help them with hair, makeup or whatever they need from me before they go out," Armburster said. "I then go out and cheer them on from the stands when the dance starts." These competitions are crucial for helping the Laduettes perfect their routine. These competitions will continue on until mid-March when the national competition occurs.
"I can't wait," Lang said. "We have strong choreography and strong dancers this year, I think we have a good shot at winning."
Leave a Comment
About the Contributor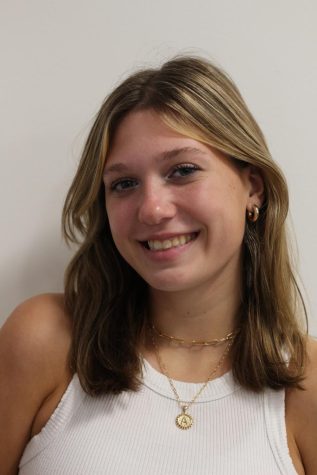 Avery Anderson, News Staff
Avery Anderson is a senior at Ladue. It's her second year on Panorama and she is the news editor. She loves writing of any kind, her friends, iced coffee,...