Ladue Girls Swim & Dive Tie Against Visitation & Senior Night
The Ladue girls swim and dive team participated in a swim meet against Visitation Academy and Villa Duchesne School. Tying against Visitation Academy and beating Villa Duchesne School, this meet ended Ladue's losing streak for the 2021-2022 season. The meet also served as a senior night for the seniors on Ladue's team.
​​ "We went into this meet knowing we had more of a chance than other meets, so we were pretty hype," junior Nicole Li said. "For once, we actually didn't lose. We've been on a 0-10 streak and this technically breaks it, even if it was a tie."
The meet was filled with a myriad of new elements. Many swimmers were put into new events or switched around to events that they didn't usually participate in. Additionally, the pool was significantly warmer than usual, and was "not pleasant," according to Li. Towards the end of the meet, Ladue was falling somewhat behind, eliciting nervous emotions amongst the swimmers. But with the relay race event, Ladue triumphed in placing and was able to pull ahead and tie with Visitation Academy. 
"There was a lot of improvement and everyone was cheering everyone else on," Li said. "Not to mention, we had senior night right after, so we were able to end that with a good note. It was especially good because everyone wanted to not lose, both for personal pride and to make senior night even more of a celebration."
The meet ended on a sentimental note, celebrating the final season for the members of the senior class. Robes with the seniors' names were gifted, the pool was adorned with decorations and various other traditions were commenced. 
"Being on the team for four years, it is a bit sad to leave the swim team, as it's been an activity that I've spent hours and hours on," senior Sarah Ning said. "The people I've met and the team environment is incredible and something I will really miss next year. Seeing the traditions like hitting seniors with kickboards and giving them roses was very nostalgic, because I still remember being a part of that in my freshman year."
Leave a Comment
About the Contributors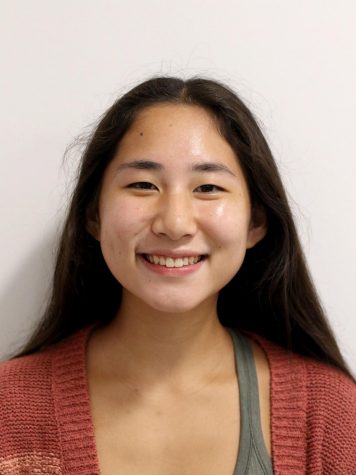 Sophia Liu, Panorama Editor in Chief
Sophia Liu is a senior at Ladue. This is her fourth year on the Panorama staff and her first year as Editor In Chief.  She enjoys playing tennis and reading....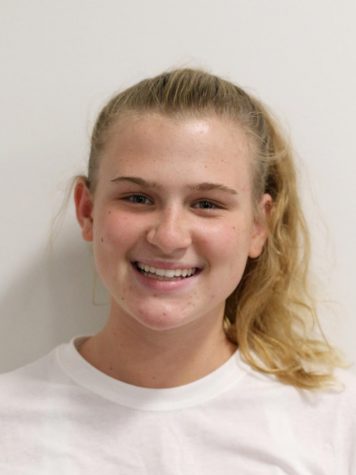 Emmi Walker, Features Staff
Emmi Walker is a junior at Ladue. This is her second year on the Panorama staff and her first year as a Features writer. Walker enjoys hanging out with...