Freshman Seeded #1 on Girl's Varsity Tennis
Standing only 5'5, freshman Megan Ouyang is a fierce competitor. On the team, Ouyang is known for her calm and collected ambience on the courts. Despite being a freshman, Ouyang has already made her mark as the number one seed on varsity. Prior to high school tennis, Ouyang had been playing tennis for nearly five years. 
"I didn't really like playing tennis when I first started because my brother was really good, but now I really enjoy playing tennis in tournaments and at school," Ouyang said.
Ouyang also plays tournaments outside of school where she is a member of the USTA League. The USTA League administers tournament nationwide for aspiring tennis players. According to Ouyang, she generally plays in a tournament every other weekend outside of fall sports season. 
"USTA tournaments are really fun because there's several rounds and I get more experience from it," Ouyang said.
In fact, almost all American tennis players on the professional circuit, will play in USTA tournaments on the national level. Most junior level USTA tournaments are formatted to have 32 people in one draw. As players match up, more people get eliminated after rounds, until there are only two people left to battle it out at the final match. Having only turned 14 this early August, Ouyang still has a prosperous career of many years ahead of her.
"My goal for the future is to play in a lot more tournaments, hopefully improve and enjoy the game while I'm at it," Ouyang said.
About the Contributor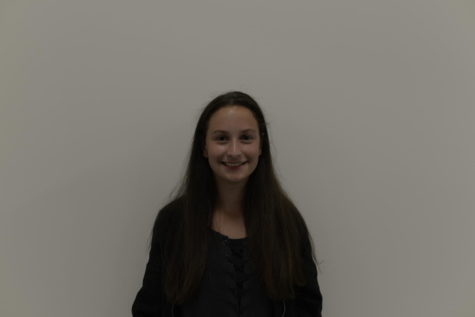 Nicole Kalishman, Managing Photo Editor
Nicole is the managing photographer for Panorama. This is her third year on staff. She enjoys playing tennis, traveling, and spending time with friends.