Embrace the (March) Madness
You can feel it in the air, with the pounds of pollen swirling around and clogging your nose. You can see it in the skies, with 70-degree weather turning into possible snow in days. And you can hear it in the halls, students arguing over which college basketball team they think will win it all. It's March. That means it's time for the unarguably greatest sporting event of the year: March Madness.
The 68 teams lucky enough to earn a place in the tournament now have a chance to place themselves next to Sister Jean and Oral Roberts and Florida Gulf Coast and UMBC in the history book of amazing upsets. There is nothing quite like getting out of school for spring break, turning on the television, and watching your favorite team get beat by some school you've never heard of. I spend hours every year pouring over my bracket only for it to be torn apart in the first 48 hours. Nowhere else in sports do upsets happen so often and so quickly. The Jets aren't going to win the super bowl because they will never get a chance in the current NFL playoff system. While I am not advocating for a larger, bracket-like playoff for all sports, this is a major advantage for NCAA basketball.
In addition to the stories that come out of March Madness, many people do not understand just how important the tournament is to the NCAA. According to Sportico.com, over 85% of the entire revenue of the NCAA comes from this tournament, meaning that it funds most other sports. Besides college football, the majority of other college sports operate at a loss, costing more than they produce. Therefore, without March Madness and its revenue, it would not be possible for athletes to receive a scholarship for swimming or tennis, or any other sport.
Now, while I will not try to predict what will occur in this year's tournament, I can guarantee that there will be unexpected heroes, heartbreaking losses, and attention-stealing moments. If you do not regularly tune into March Madness, I suggest you give it a try. College basketball becomes the center of the world for a month, just give in and enjoy it.
Leave a Comment
About the Contributor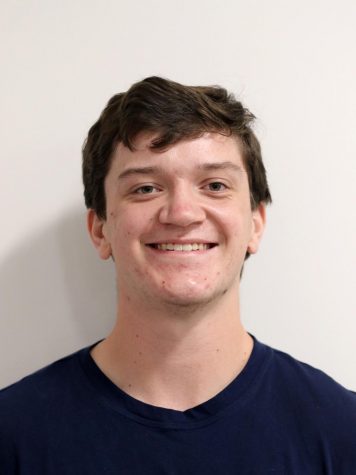 Domenic Fenoglio, Panorama Editor in Chief
Domenic Fenoglio is a senior at Ladue. This is his fourth year on Pano, previously as a ninth-block writer, Sports Editor and Associate Editor. He is excited...