Destination: Deutschland
"Entschuldigung Lisa, Ich muss leider jetzt los." 
"Hä, warum?" 
"Mein Bruder geht mir gerade auf die Nerven." 
"Achso, dann viel spaß!" 
"Ciao, Lisa! Bis… irgendwann lol."
This is just one of many conversations senior Jade Regelean had in German with her friends last year. However, she's not just part of a local German language club. Rather, Regelean spent her entire junior year studying in Germany at Lornsenschule in Schleswig, Schleswig-Holstein. 
As Regelean's school was taught fully  in German, she struggled to adjust at first. However, being immersed in the language quickly helped her gain fluency. 
"By the third month, I could understand most things," Regelean said. "Then, about halfway through the year, my English accent was completely gone and I could hold regular day-to-day conversations on a local's level."
German schools differ from U.S. ones in many ways, such as core classes and students' independence. In addition, they do not provide extracurriculars, something Regelean was not used to. 
"I ended up creating the first 'club' recognised by the school called 'Ohne Rassismus' (without racism)," Regelean said. "It ended up turning into a major success and we were even published in a local newspaper." 
In addition to becoming fluent, Regelean also learned to adjust to life in a new country. While there, she experienced everything from German foods to holidays. 
"Jade shared with me that she really started to feel at home in Germany, in her guest family, with her circle of friends," German teacher William Layher said. "And that really warms my heart because I think that's just such a gift."
Regelean would typically spend Saturdays traveling with her friends to neighboring cities. Sundays, however, were spent with her host family. 
"I'd normally exercise a bit in the morning and then spend the rest of the day cooking and having Kaffee und Kuchen (coffee and cakes) with my host family," Regelean said. "Normally they'd try to introduce me to German Disney films which I thought was funny considering that I haven't even watched most of them in English, much less in German."
As well as traveling in Germany, Regelean also visited other countries such as Italy. Regelean was also able to meet other foreign exchange students and experienced other cultures through her club. 
"[My favorite thing had] to be all the people I met," Regelean said. "Through the club I started I was able to meet a wide range of people and experience things I never thought I would've been able to experience in my life." 
The greater amount of freedom in German schools allows students to learn how to be independent adults, something Regelean has appreciated. In addition, Regelean has become more outgoing about approaching new people, something she did to practice German while abroad.
"I think Jade's time abroad has gotten her to open up to more people," senior Lauren Widjaja said. "It got her used to talking more with people and broke her out of her shell a bit."
With Regelean's German knowledge, she can apply to colleges in Germany, where tuition is free. However, she is also considering other European schools.
"Right now I'm looking at this French university called Sciences Po," Regelean said. "You spend the third year abroad in another country and that is my dream."
Unfortunately, due to not all credits transferring from German to U.S. schools, Regelean was only able to spend one year abroad. However, many longer exchange programs exist for students. 
"Do it," Regelean said. "Just do it. It's going to be a very scary experience, but it gets easier. It is the most rewarding experience I've ever had in my life and I recommend everyone to go abroad."
Leave a Comment
About the Contributor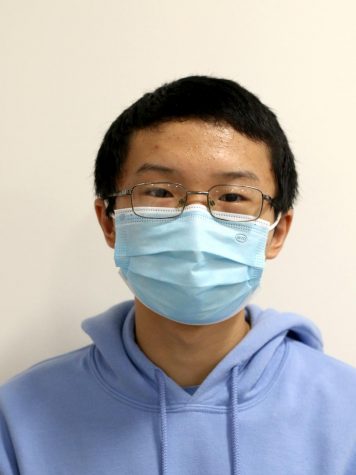 Richie Jiang, Staff writer
This is senior Richie Jiang's second year on Panorama, and he is a staff writer. Jiang enjoys reading and sour candy.