Recipe for Vanilla Frosting Mix!
Subsequently after scribbling the answer to your last homework problem, a sigh of relief fills the room. Or perhaps, the last strength surges through your fingertips to push the light switch down, allowing the darkness to sweep you into the night. Those last actions wrap up everyday occurrences. Yet, the same narrative applies to desserts. 
Cakes and cupcakes need an ultimate ingredient to tie it all together: frosting! This simple, sweet mixture can easily spice up a bare cupcake or cake. The sweetness explodes in your mouth and lingers until the pleasant dessert becomes rooted in your memory. Therefore, I offer you a basic and simple recipe with only 3 ingredients!
Feel free to adapt this recipe to suit your preferences and be cautious while handing the electric mixer!

What you will need: 
Trader Joe's Vanilla Buttercream Frosting Mix

2 sticks unsalted butter, softened 

3 tsp. milk (optional)
Directions: 
Using an electric mixer on low speed, combine the softened butter and Trader Joe's Vanilla Buttercream Frosting mix. Gradually increase the speed to medium high until the frosting turns fluffy. 

If you want less thick frosting, add a tsp. of milk at a time and continue adding until the wanted consistency is reached. 

Then, spread it onto dessert! You may add food coloring or any other ingredients to decorate the frosting. 
The whole frosting mix yields 12-18 cupcakes or around 1 cake. 
So, please enjoy the frosting along with a delicious cake/cupcake! As always, make sure to tune into new recipes and I hope you have a wonderful day!
Leave a Comment
About the Contributor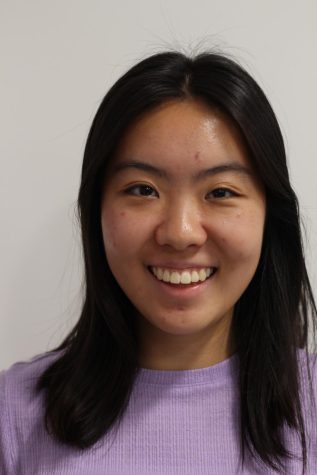 Annie Zhao, In Depth Editor
This is junior Annie Zhao's second year on the Panorama, and she is the In-Depth editor. Zhao enjoys indulging herself in Studio Ghibli movies, browsing...