Ladue students fight the war on climate change
The past decade has seen the rise of the war on climate change – and 2019 was no different. From climate activists among Greta Thunberg challenging political leaders to burning forests and melting glaciers, the effects of humans on the Earth have become imminent in today's society.
Leading the battle in Ladue's own community is sophomore Chris Chen, co-founder and executive director of non-profit organization, Clean My Planet.
"Clean My Planet is an environmental organization based in the St. Louis area," Chen said. "Our mission is to expand environmental opportunities geared towards teens and community wide activism."
In the summer 2018, Chen visited China, witnessing cities covered in smog, pedestrians forced to wear disposable face masks and vendors selling cans of "fresh air." When he returned, the 16-year-old and fellow sophomore Evan Schreiner founded Clean My Planet, achieving full non-profit status in the United States. Today, the group has over 50 members and branches in over six countries around the world – all focusing on preserving the Earth and its environment.
"This is the world we live in and it's our responsibility to keep it clean and safe," Schreiner said, "not to destroy it for our benefit." 
However, founding a non-profit organization as high school students hasn't been easy. The National Center for Charitable Statistics reports that the U.S. alone has registered almost 1.5 million nonprofits, a large portion of which focuses on environmental awareness.
"There are a lot of nonprofits, many of which go dormant within the first year," Chen said. "We needed to be unique to stand out in the crowd. Larger units are political, more advocacy-based, while ours aims for environmental education."
But, Clean My Planet goes deeper than simple environmental awareness. A crucial part of the organization is teen advocacy – empowering students of any background to lead change in modern society. 
"Student leadership inspires other students to join in and maybe even lead their own projects," Schreiner said. "When a student leads something, it is more relatable and inspiring than if an adult were to." 
The entire organization is fully founded, led and managed by students in the U.S., Portugal, Australia, India, and Saudi Arabia.
"We are the next generation," Chen said. "We need to start now for change." 
In October 2019, the organization hosted its very first event at Spoede Elementary School, demonstrating the effects of oil spills on wildlife to second grade students. In November, Clean My Planet hosted a cleanup of the Mississippi River, and today, it still plans to grow. 
"At the local level, we have members from Chaminade who are doing research on local coal plants," Chen said. "We could potentially push for a plastic bag tax on grocery stores like other states have done." 
On a global level, the non-profit has recently began the "Poluino" project, a campaign to produce air quality monitoring devices to install in areas such as New Delhi – a city that the Lancet Commission on Pollution and Health explains killed 2.5 million people in 2015 due to air pollution. 
However, with environmental impacts becoming increasingly serious in the world today, it's up to activists like Chen and Schreiner to lead for change. And, although the war on climate change is difficult to fight, the two don't plan on slowing down any time soon. 
"At the rate we're going now, I see Clean My Planet growing larger," Chen said. "The possibilities are endless."
Leave a Comment
About the Contributor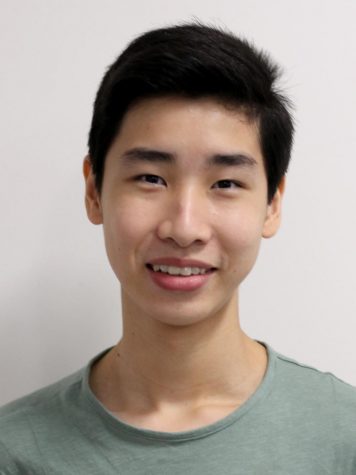 Ryan Tung, Health & Sports Editor
Ryan Tung is a senior at Ladue. He is the editor of Health & Sports and is currently in his second year as a Panorama staff member. Ryan is a debater,...