Girls golf team creates match superstitions
Senior Kacy Spratt smiles with satisfaction as she grabs the last two Celsius energy drinks in the Dierbergs refrigerator. Spratt hates caffeine. However, she and her teammate Meera Upadhyay drank one before their previous golf tournament, which they played significantly well in. Spratt now feels obligated to drink the same drink in order to do well this Thursday for another gold tournament. 
The golf team has gathered several superstitions before their tournaments and matches over the years. Spratt explains that if they play a match really well, they pick up on new things they wore, ate or did before the match. They then get added to the list of pre match rituals.
"Meera and I have this one superstition where if it's a birdie put, the pin has to be out," Spratt said. "No matter what, you have to take the flagstick out or you won't make it."
According to lostgolfballs.com, there are many universal golf superstitions as well. Never wash a ball that has been playing well, never use a water ball on a hole with water hazards, and never use a red tee to place the ball on. These superstitions have been around for years. Famous Pros also have their own special ones. For example, Tiger Woods wears a red shirt for the final rounds of his tournaments. Likewise, Paula Creamer always picks pink for the final round. 
Despite golf being a mostly individual sport, these rituals have created a team-like dynamic. Spratt explains that playing individually makes it easy to forget that there is still a team to play for. 
"It's nice because you're only worried about competing against yourself in the moment, you just want to beat your own individual score but you also have to remember that you always want to play your best to help the team out," Spratt said. "It's nice because if you mess up you're not directly bringing your team down but you still need to play good for the rest of your team". 
Leave a Comment
About the Contributor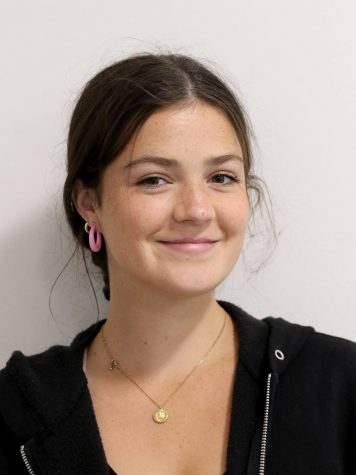 Lucy Lochmoeller, Associate Editor
Lucy Lochmoeller is a senior at Ladue. This is her third year on the Panorama staff and her first year as an associate editor. Lochmoeller plays field...