Vegetarian Quinoa Recipe
Vegetarian Quinoa
As our plates fill with endless homework assignments, quizzes and summative projects, the least we can do is fill our other plates with yummy meals. One of my favorite meals to make in a pinch is a delicious quinoa with broccoli florets and tofu. This dish is healthy and vegetarian, although you can opt to add in different meats like beef or pork.
INGREDIENTS (Serves 4):
1 cup of quinoa
2 blocks of tofu
A handful of broccoli
1 red onion
2 tablespoons of soy sauce
3 tablespoons of sesame grain
Sesame oil
Pepper
1. Wash the broccoli and remove its florets. Pre-cook them in a saucepan of boiling water for about 5 minutes.
2. Then rinse them with cold water, then drain them.
3. Sponge and squeeze the firm tofu block with paper towels. Cut it into cubes.
4. Peel and chop onion
5. Heat a drizzle of sesame oil in a wok.
6. Sauté the tofu cubes in it for a few minutes.
7. When they are golden, add the precooked broccoli florets and the chopped shallot. Leave to return for 5 minutes, mixing well.
8. Incorporate the cooked quinoa, soy sauce and sesame seeds. Cook for a few more minutes, stirring well.
9. Pepper to taste at the end of cooking, then serve immediately.
This quinoa is perfect for vegetarians or any healthy eater with a busy schedule. Brown rice is also a good substitute for the quinoa as well! This recipe is great for beginners, just be mindful when dealing with knives and heat.
Leave a Comment
About the Writer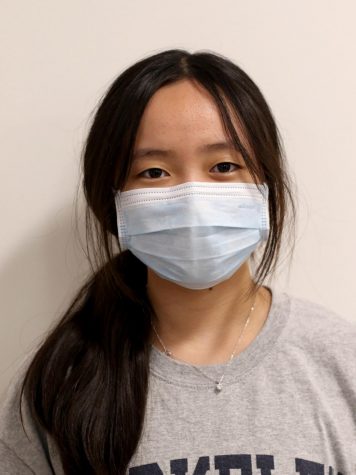 Olivia Chen, News Staff
Olivia Chen is a sophomore at Ladue. This is her first time being a part of the Panorama and News section staff. Chen likes fruit and playing with her...