Soccer team becomes Conference Champions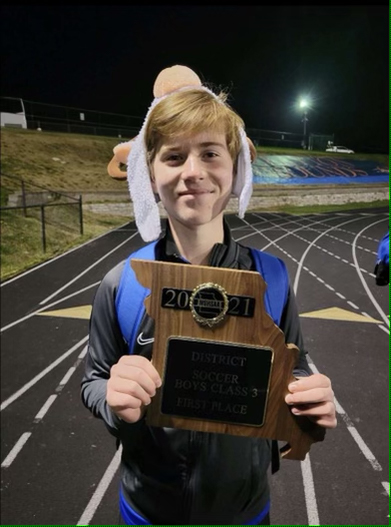 After two full 40 min halves, two 15 min overtimes and five shootouts, the score of the conference championship game was tied, 1-1. Both teams, Ladue and Webster, lined up for the next round of shootouts. Since this round was sudden death, whoever scored first won. Senior goalie Bobby Hartrich blocks the shot from Webster, forcing the ball to hit the crossbar. This allowed Ladue the opportunity to win the game in their next shot. Freshman Avi Levin was chosen to take the shot. He felt the pressure as he prepared to take the 6th, and possibly last, shootout of the game.
"When I saw the other team miss it, my heart instantly started to beat faster," Levin said. "The walk up to the penalty spot felt like the longest walk and was drowned in my own thoughts."
Before taking his shot, Levin picked up the ball and kissed it. Then he placed it back on the penalty spot, took a few steps back and prepared to kick the ball.
Levin said, "I thought kissing the ball would give me some sort of luck, and I believe it helped me."
Whether the kiss gave him luck or his skill, Levin scored the game winning goal. When the ball hit the net Levin threw up his hands and raced to the student section to embrace the crowd. A mob of his teammates followed just behind. The team celebrated the big win throughout the night and weekend.
Levin said, "We celebrated with a group picture, we went to dinner that night, and a team bonding activity in the following days in preparation for the next game."
The soccer team was crowned conference champions, and have advanced to the next round of their state tournament. They play Melville in the quarterfinals on Saturday Nov 13 at one pm. The game will be played at Melville and admission is $7. 
In preparation of this upcoming game, Levin said the team has practiced everyday. In addition they have watched past Melville games to figure out who Melville's strongest players are and how the team plays. As the team continues on their road to state, this will be one of Levin's highlights from the season. 
Levin said, "This was definitely the highlight of my season and more than likely my career as I will always remember this moment from the joy of my teammates, family, and friends," 
Leave a Comment
About the Contributor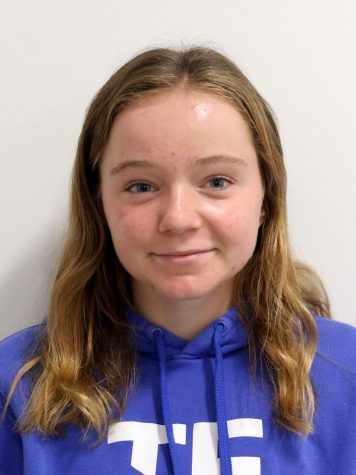 Sophia Hillman, A&E Staff
Sophia Hillman is a junior at Ladue. This is her first year on the Panorama staff and her first year as a A and E writer. Hillman enjoys hanging with friends...