Runners share their running advice
Ladue has many runners, whether they are on the cross country team or run for their own enjoyment. However, some people dislike running because it is a difficult skill to get comfortable with. A few of Ladue's best runners share their tips on how to be a successful runner.
Junior Jordan Hunt has been a serious runner for the past three years. She ran short races with her dad when she was much younger, but didn't get more serious about running until right before high school.
"It's a good way to relieve stress," Hunt said. "There are so many good benefits to running. It's a great way to meet new people too."
Hunt used to run on the cross country team, however she quit in order to focus on club soccer. Despite no longer being on the team, she still runs 5-6 days a week.  Hunt shared that running can be hard to get into, but there are many ways to adjust.
"You have to pace yourself in the beginning," Hunt said. "You need to start quick, but from there you have to maintain your spot and try and start passing people. Whenever you get a second win, take advantage of it. Running down hill is also useful to cruise past quickly."
Senior Ben Wasserstrom also has many running tips. A senior on the cross country team, he has a lot of running experience.
"Always drink a lot of water before you run," Wasserstrom said. "It's important to always stay hydrated."
Both Hunt and Wasserstrom explain that in order to be a successful runner, you have to be ready for a challenge.   
"Running is a mental game, not a physical game," Wasserstrom said.
Leave a Comment
About the Contributor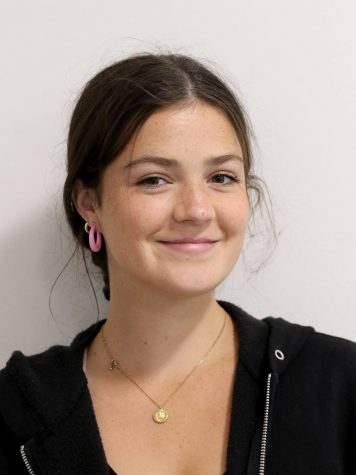 Lucy Lochmoeller, Associate Editor
Lucy Lochmoeller is a senior at Ladue. This is her third year on the Panorama staff and her first year as an associate editor. Lochmoeller plays field...