Rain, Rain, Go Away
After driving to Jefferson City, girls varsity tennis team gets rained out at Sectionals
The girls varsity tennis team went to Jefferson City for the MSHSAA Sectionals Qualifying Tournament Oct. 11. 
The commute was two hours and the total round trip took four hours. However, upon arriving at Capital City High School, it started to rain. The courts were entirely soaked, making them extremely unsafe to play on. 
"When we got there it wasn't raining that hard, it was just drizzling," freshman Nepthys Prothro said. "Then, when we went to the courts, they were all soaked. It started pouring rain, and it was really cold." 
The stakes for the match were extremely high. Having previously won the district title against Villa Duchesne and Oak Hill School Oct. 6th, the team earned a spot at the MSHSAA Sectionals Tournament. If the team won against Capital City High School, they would advance to the MSHSAA State Tournament in Springfield, Mo. Oct. 22 and 23. 
"It was annoying because we didn't even play so it felt like a waste of time," senior Varsha Arun said. "I understand that we had to drive there and make an effort to play."
The team anticipates returning to Jefferson City, once again, the very next day if the weather holds up. In total, the girls will be spending approximately eight hours on the road. Fortunately, the team found ways to keep themselves entertained by playing a variety of games. 
"We talked and played Never Have I Ever," Prothro said. "I got to know the girls better and it was really fun."
Leave a Comment
About the Contributor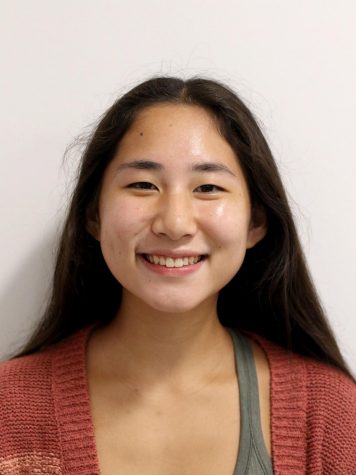 Sophia Liu, Panorama Editor in Chief
Sophia Liu is a senior at Ladue. This is her fourth year on the Panorama staff and her first year as Editor In Chief.  She enjoys playing tennis and reading....