Ladue Softball Returns Strong Team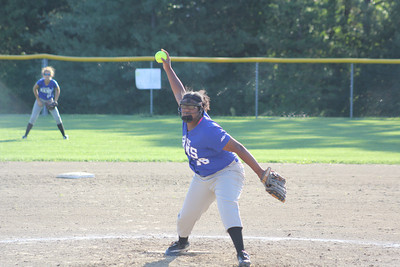 It always hurts to lose senior starters on sports teams. Luckily, the Ladue softball team only lost three seniors, leaving them with plenty of good players to help carry this year's team through the Suburban East Conference.
"This year's key returning player will be Jessica Mormol who has played shortstop for us the last two years," Coach Jennifer Tuttle said. "She typically bats third in our lineup because of her consistent approach at the plate. We look for her to continue being a stable defensive player and a power hitter in our lineup."
While Mormol certainly will be a key to a successful season, she is by no means the only significant player on the team. Other returning seniors will also provide crucial support.
"Some of our other returning seniors include Hanna Anderson, Sarah Murphy, Natasha Medler, and Polly Wong who will help provide our outfield with experience," Tuttle said.
One potential hurdle for the Rams might be their pitching, particularly following the loss of two pitchers from last year. However, Tuttle believes that junior Nautica Huddleston will be up to the task.
"[Huddleston] will be our lone returning pitcher this year and she will be spending most of her time in the pitching circle," Tuttle said. "We are hoping that she will continue to find the strike zone and carry us defensively."
The Rams play a lot of tough teams throughout their season. However, Tuttle wants her team to continue to focus on the conference games.
"Our most important games are always our conference games," Tuttle said. "We hope to win the conference (both the regular season and the tournament) this year as we did last. However, the other games are all important in that they are continuing to prepare us for the postseason. We want to treat each game as if it could be our last."
With contributions from the entire team, this year's Rams have a good chance to repeat as conference champions.
"The girls have great attitudes about the sport and work hard to improve individually and grow together as a team," Tuttle said. "We play a lot of games in a short amount of time and will look to several girls to grow as pitchers as the season progresses. However, I have no doubt that the girls will give all that they have in order to have a successful season and that's all that we as coaches can ask."
Leave a Comment