Apple introduces iPhone 13
Yesterday, Apple introduced the new iPhone 13 and iPhone 13 mini in their Apple Event. These new phones, releasing almost a year after the iPhone 12, will come in five new colors: pink, blue, midnight, starlight, and red. Like the 12, the new phones will have a flat-edge design with an aluminum frame. Adjustments have been made to the layout of the back and front cameras, offering more display area on screen.
Both phones now have longer battery life powered by an A15 Bionic chip. The iPhone 13 will have two and a half more battery life compared to the iPhone 12, and the iPhone 13 mini will have one and a half more compared to the iPhone 12 mini. Apple is now incorporating a new dual-camera system with sensors that can capture brighter and less noisy photos. Furthermore, you can even film high-quality movies on your phone with an improved Cinematic mode with automatic depth and focus changes.
With the rise of 5G in early 2019, Apple claims that the new iPhones will provide faster speeds, higher quality, and greater coverage. iPhone 13 will also be coming with iOS 15, which will be seeing updates regarding FaceTime, pre-installed Apple apps such as Weather and Maps, Siri, and more.
iPhone 13 and iPhone 13 mini will be available for preorder on Sept. 17, with all models made available on Sept. 24. The starting price for iPhone 13 is $799 before trade-in, and the mini will be for $699 before trade-in. In reaction to the Apple Event showcasing the new iPhone 13 models, many people online have been comparing the 13's predecessor, iPhone 12. Some critics say that there aren't too many differences between the two, while others are already thinking about which color to purchase. Will you be pre ordering the new iPhone 13 models, or sticking with your current phone?
Leave a Comment
About the Writer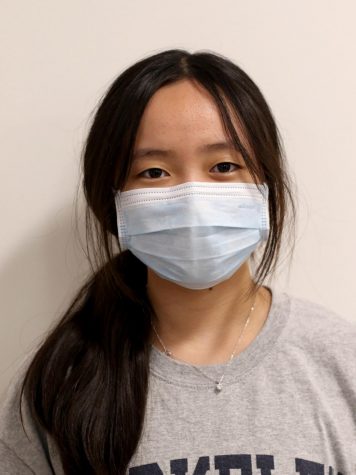 Olivia Chen, News Staff
Olivia Chen is a sophomore at Ladue. This is her first time being a part of the Panorama and News section staff. Chen likes fruit and playing with her...