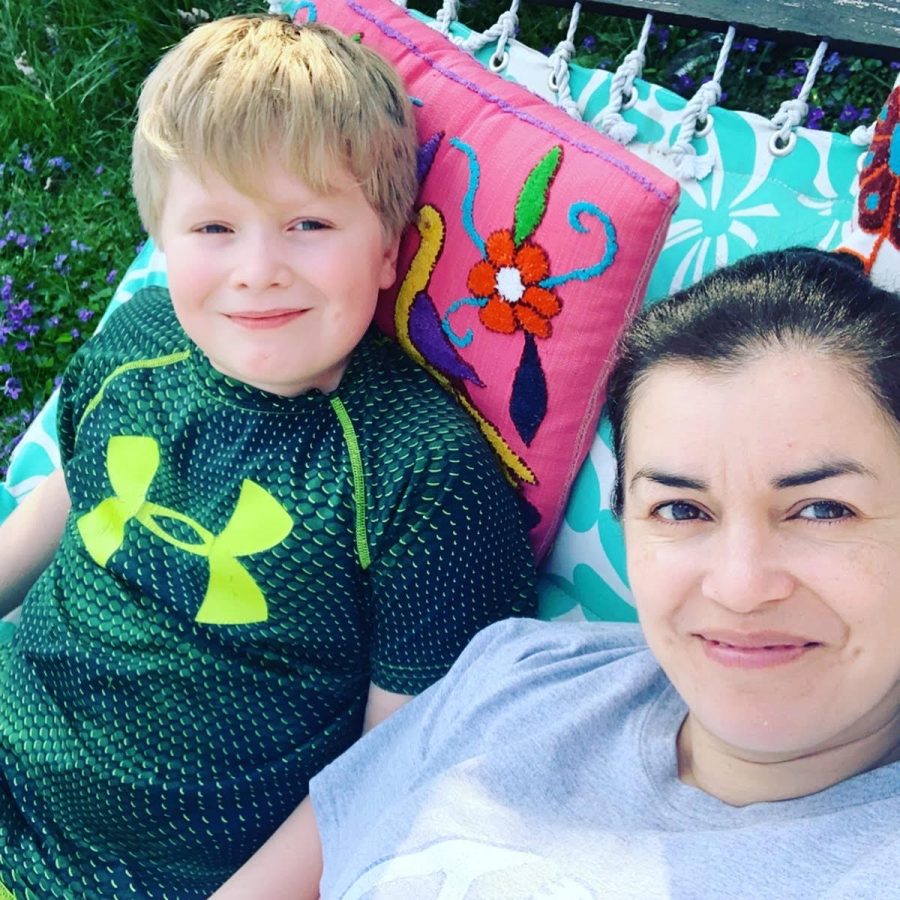 I started making bread during the pandemic. A friend of mine gave me some sourdough starter, which is fermented flour and water….I have to feed it with flour and water twice a day, and I can use it to make sourdough bread. That was a big science experiment and kind of fun. Some of the bread was awful, and some was delicious, and I shared it with family….I've been baking a lot, and that turned out well….
The St. Louis Public Library bought a subscription to Creativebug, which [has] online, free arts and crafts classes you can take. I've heard of Creativebug before and wanted to take classes from some designers and illustrators that I like….[Recently,] I was able to take a sketchbook class from this artist I really like named Ebon, and she was totally inspirational. It was so fun to give myself a little bit of time to work on sketchbooks and try some new techniques.
As a mom who works full-time, most of my life was spent at work, after-school events, taking my kid to wrestling practice, or going to hockey games….It was very full. When [there was]…no more hockey, no more wrestling, no more after-school activities, no more school…it just changed everything, and I ended up having…more time to try to do some things that I've wanted to do. I hope I can continue doing it, but once things go back to 'normal,' I may not have that time. I'm trying to find some positive during this time, because it's also pretty stressful….It's been stressful for my three sons who are doing online learning….I've been able to see through their eyes what they're going through, and it's crazy….My internet isn't always great. I'm in zoom meetings where I freeze up, and I can't hear half of what people are saying, and I feel like I'm missing stuff….There's a lot of uncertainties with who's going to get sick, is someone I love going to get sick, [if] we're going to have groceries this week….For me, making things…really does help calm me. Being active with my mind and my hands is important; I need to do that….[Teachers] don't have the luxury of being able to stretch all the intricacies out…and it's overwhelming…for kids….My traditional curriculum…is not the same, anymore, and it's not meaningful to kids all the time. I think what I'd like to see in the future is focusing on what's essential and focusing on what students need.